The entire U.S. World Team perished when Sabena Airlines Flight 548 crashed in the town of Berg-Kampenhout near Brussels.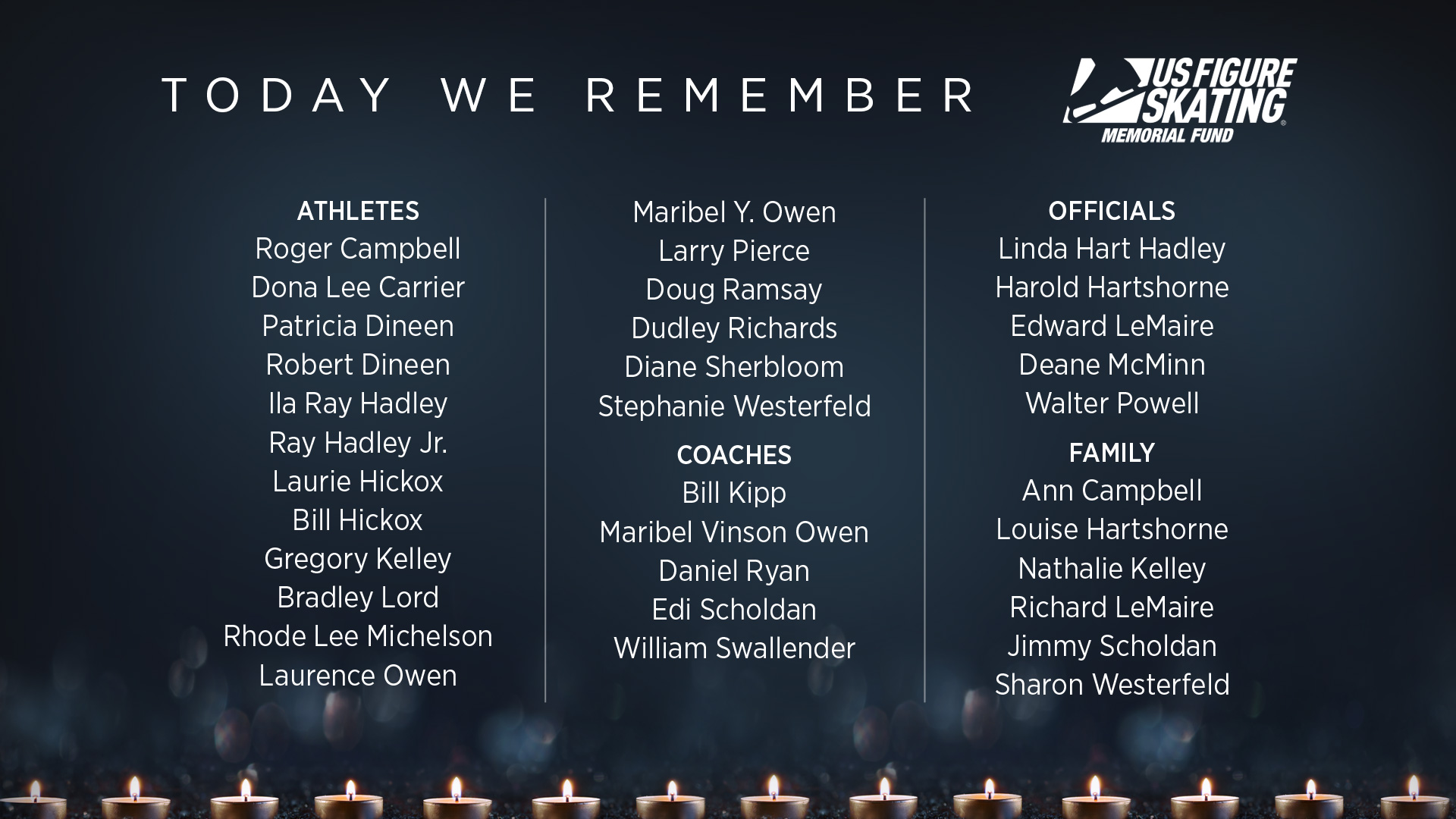 Worlds (in Prague), set to begin on Feb. 22nd, was cancelled that year and a long time of rebuilding for US figure skating followed.
I recall Don Jackson mentioning that he had a possibility of travelling with the US team but didn't.
More on the crash and the aftermath:
https://en.wikipedia.org/wiki/Sabena_Flight_548