This event takes place next weekend.
Entries:
http://www.isuresults.com/events/fsevent03111900.htm
The original entries were posted some time ago and posted in the general Challenger Series thread but there have now been some withdrawals/changes.
The latest list for the ladies where Gabby Daleman & Bradie Tennell no longer appear: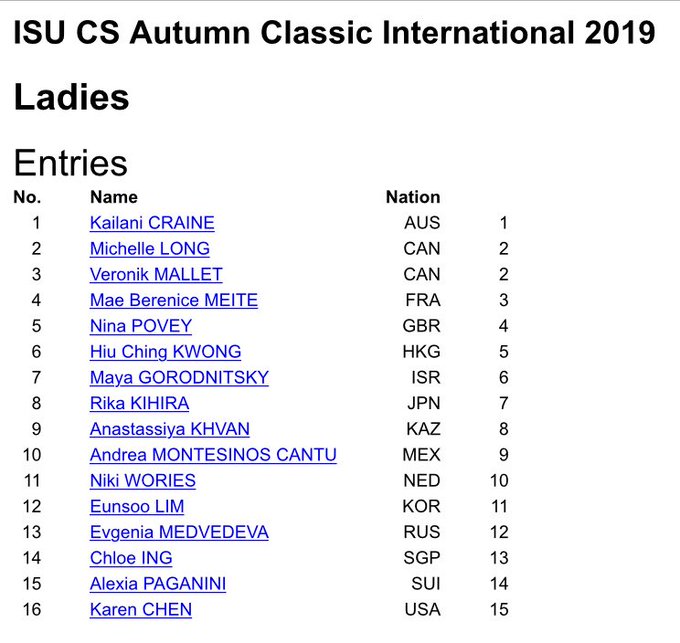 Komatsubara & Koleto from Japan have withdrawn from the ice dance as she is recovering from a concussion.