This multi-sport event of the International University Sports Federation (FISU) is currenly taking place and includes figure skating and synchronized skating. "Our own" PJ Kwong is there providing the commentary for the live streams of skating.
There are no skaters from Canada or the USA participating but there are some familiar names among the participants:
https://results.krsk2019.net/FSK/#/participants
The schedule for the skating events - some disciplines have already finished competing:
https://results.krsk2019.net/FSK/#/schedule
The start orders and results can be found under the "Documents" listing here:
https://results.krsk2019.net/FSK/#/documents
Videos from all the sports, day-by-day, can be found here:
https://www.youtube.com/user/FISUTV/videos
Note that there are full event videos as well as "highlights" videos - a sure highlight would be the performances of Matteo Rizzo of Italy who handily won the men's events as can be seen in the results:
https://rpds.krsk2019.net/pdfuni/Men_FS ... bNames.pdf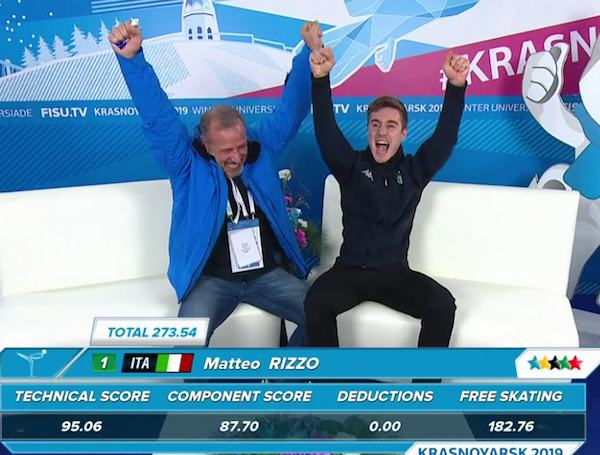 Good luck to Matteo at Worlds!!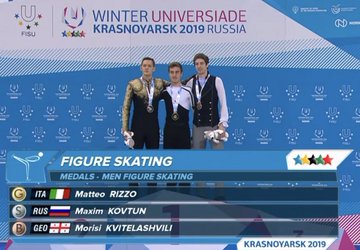 Today the ladies short program was taking place as the ladies at Junior Worlds was beginning - quite appropriate on International Women's Day!